Micro Q Manufactures Active Shipping Devices
FOR PHARMACEUTICAL, BIOPHARMACEUTICAL, LIFE SCIENCE AND VETERINARY INDUSTRIES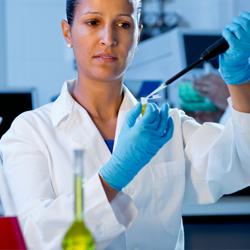 Portable Incubators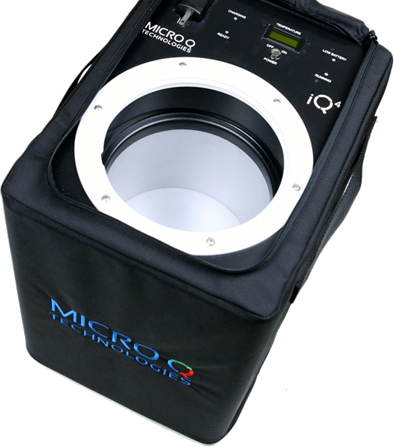 What is a Temperature Controlled Shipping Device?
The Micro Q Technologies iQ is an active shipping device, specifically designed for scientific industries that rely on trustworthy ways to ship their temperature-controlled samples and products. The container acts as a refrigerator or incubator — continuously maintaining the internal temperature, ensuring that its contents remain in their optimal state, unaffected by external conditions. Regardless of the outside environment, the samples inside remain comfortable in their ideal conditions.
Micro Q Technologies offers their state of the art shipping solution for the bio-tech, pharmaceutical, medical industries and beyond. When a product is time- and temperature-controlled, it is imperative to employ a shipping method that uses precision temperature control, providing an extremely reliable shipping container. Made solely in the US, there are seven iQ platforms offering size and temperature customization. No matter the sample size or requirements, Micro Q Technologies can design an iQ shipper that will provide the ideal environment, shipment after shipment.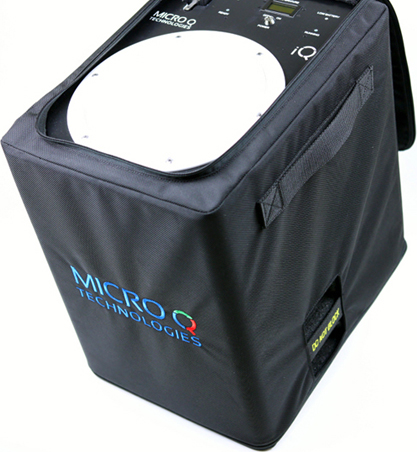 Advantages of Cold Chain Shipping Devices
Micro Q Technologies provides active heating and cooling cold chain shipping devices. Not only are these shipping devices transportable, but also they can hold a battery charge for several days and are ideal for shipping samples across the country and in many cases internationally.
When shipping cold chain materials, such as pharmaceuticals, biopharmaceuticals, specimens, vaccines and blood, it is imperative to maintain these samples at a precise temperature. The Micro Q Technologies cold chain, shipping device keeps these samples in near perfect condition. These devices are transportable, lightweight, durable and re-chargeable.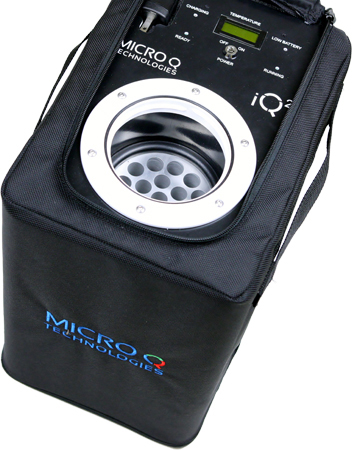 Advantages of Portable Incubators
The Micro Q Technologies incubator is a portable device that is used in a broad range of industries. In the medical field, the Micro Q Technologies protable incubator is used quite often to maintain medical samples and precise temperatures and keep these high-value contents safe from being damaged during the shipping process.
The major andvantage of these incubators is that they are active two-way devices, meaning the incubator will maintain aprecise temperature. A major problem in the medical and clinical trial industry is that these high-value samples and damaged due to the incubator overheating. It is critical to keep these samples in perfect condition, because the importance of the material inside.